About Rusty Chinnis Contractor Inc. & Longboat Builder

Contact: (941-650-0318)
Rusty Chinnis Contractor Inc. has been building and remodeling  homes and condominiums  on Longboat Key, Lido Key, St Armand's Key and Bird  Key for more than thirty years. The Company has developed the expertise and the relationships that assure their home and condominium projects are completed to the highest industry standards, on time and on budget. RCCI is now consulting and Longboat Builder Inc. is handling the construction of all projects. Longboat Builder is comprised of all the staff and sub-contractors that have been responsible for the success of RCCI over the years. The majority of Longboat Builder's and RCCI's projects have been completed for clients that are not in residence. The company('s) are continuing that reputation by providing a no hassle, turn-key  experience. Now RCCI is providing the island communities consulting services. Call Rusty Chinnis at 941-650-0318 for referrals to the area's best talent.
Combining our extensive experience with the latest technology, we can show clients how to track the progress of their building projects on line  during construction.
Rusty Chinnis Contractor Inc. and Longboat Builder can show you how to streamline the process of project planning from  arranging appointments with our vetted professionals who provide the components that help craft the client's vision into a final design.
RCCI  and Longboat Builder prides themselves on  the letters of reference  received from satisfied clients as well as the repeat business and friendships we've built over the years.
We look forward to working with you to realize your building or remodeling vision for your home or condominium.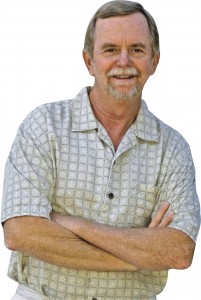 Owner and President Rusty Chinnis has been a resident of Longboat Key for thirty four years. In addition to his construction business, he regularly volunteers his services to the community. A long standing member of the Longboat Key Chamber of Commerce, Rusty served as a Founder and Co-Chair of The Sister Keys Conservancy and is Chairman of Sarasota Bay Watch. He is well versed in the intricacies of building and remodeling on a barrier island, and has a wealth  of experience helping clients understand local building codes as well as  Federal Emergency Management Standards (FEMA). Rusty has an excellent rapport with both building officials and the Longboat Key Zoning Staff.